The Marriage of Physical and Digital Branding
Electrolux requested Sundberg-Ferar to explore the transition of their brand into the digital space of the embedded control screens on their products.  This represented an opportunity for the company to step away from the purely utilitarian aspects of device control, and toward a more beautiful, entertaining and emotionally connected user experience. The program explored interface and animation opportunities across laundry and kitchen appliances.
Sundberg-Ferar's approach to the program centered around adopting emotional and cinematic elements more commonly seen in the motion picture and advertising industries.
Beyond merely representing the brand, there was a desire to create an emotional connection between the functionality of the appliances and the user's wholesome motivation of caring for their family. To achieve this, a completely new palette of images was employed; from cute babies, to fun-loving vacation photos and smartly appointed business attire the interfaces sought to connect Electrolux appliances to the emotional lives of the consumer.
The changeable aspect of screen-based controls also meant that they could now display entertaining and contextual animations instead of just functional controls, so the entire process of use could now be narrated in an entertaining and beautiful new way. Motion graphics and transitions were used to control and direct the user's attention to also make the controls simpler and easier to use. Soothing colors, textures, and movements softened the "control interface" and moved them toward aesthetics more aligned with the simplicity and clean elegance of modern aesthetics.
Electrolux: The Marriage of Physical and Digital Branding
How a consumer identifies that a product will fit into their aspirations is so much more than a logo or color selection can convey. Screen-based interfaces radically increase what a brand can say about itself, and how they can say it.
Meet Matt:
Matt is a new stay-at-home dad, and is on his 8th load of laundry this week. He is discovering that because he is no longer doing laundry just for himself he cares much more about how it gets done. Before becoming a dad he never really thought about laundry very much, but now because his attention is so focused on the baby, he appreciates that his washer and dryer show him what they are doing in a very graphic way. He can just walk by and see without what they're doing without having focus on a dial. He also feels more confident that the machines are doing what they should because the bewildering controls he experienced before have been replaced with clear icons and information that really relates to what he needs to accomplish.
User interfaces can deftly sum-up a great deal about a brand and present it in ways that are highly attuned to the needs and desires of the consumer.   Even basic tasks can have strong emotional connections when they are considered in the greater context of consumer aspirations. By presenting controls in a more focused context, they can be made both simpler and more contextually relevant.
Other Consumer Products Projects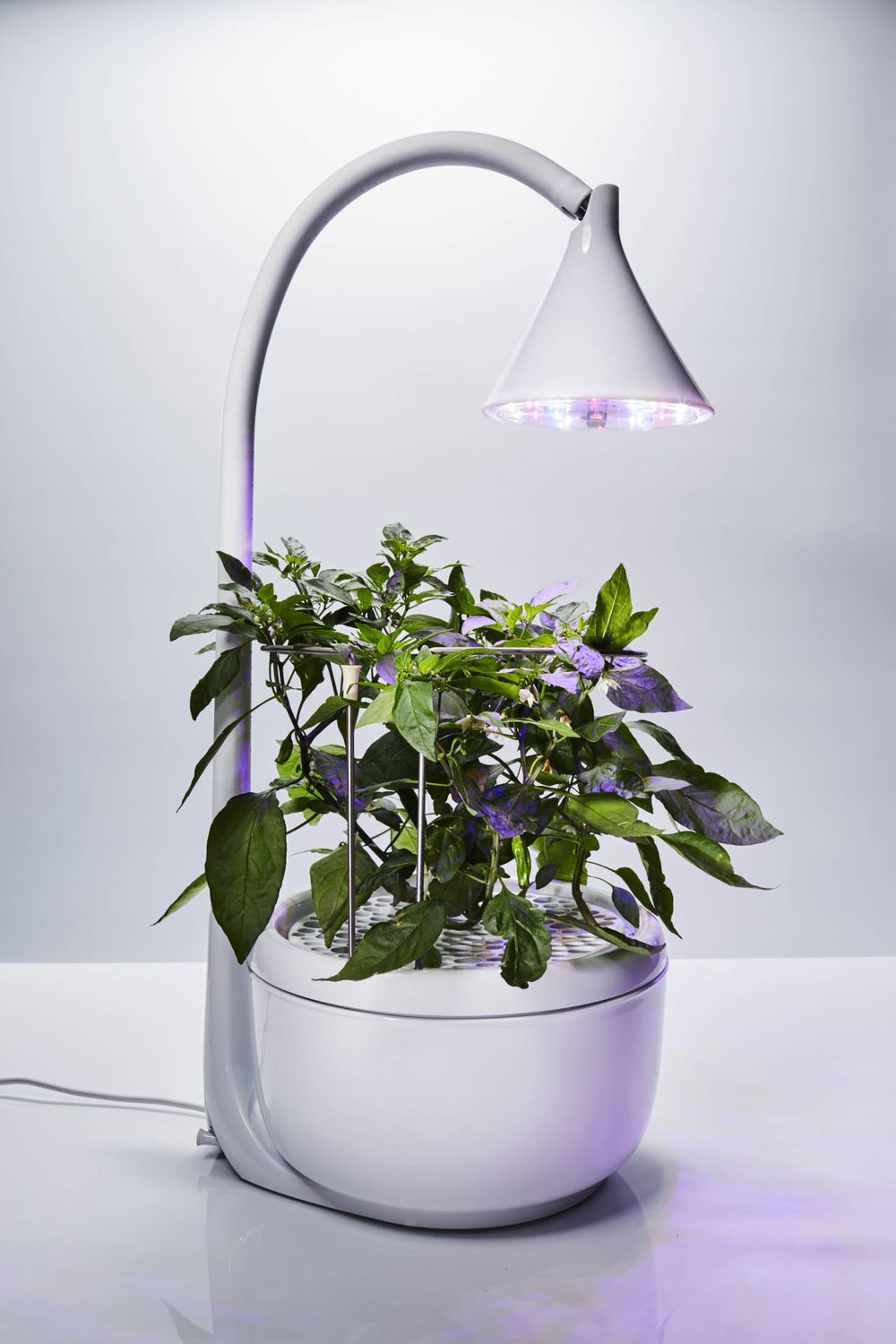 Cultivating sustainable countertop agricultureSproutsIOSproutsIO, Inc is a startup company with a vision for changing the way the world integrates food into their lives. The vision is rooted in the need to localize produce to provide healthy, flavorful and sustainable...