Empowerment Through Design
Eating is one of the most fundamental human experiences.  The act of feeding oneself in the presence of others ties together families and is a fundamental means of participating in culture and community. For those who can't participate, it's a constant reminder that they are dependent on others for a basic source of their wellbeing.  The intent of the Obi robot is to allow users with physical limitations to feed themselves and join in on this most basic human experience.  The robot itself is a highly complex machine, so SF's approach to the project was to maintain focus on creating a simple, friendly, and helpful user experience.  Our entry into the program was to arm our startup client with consumer validation of the concept.  Development work focused on two primary directions: packaging the mechanisms of the robot in an attractive non-threatening body, and creating a friendly, easy-to-use UX.  The program also required attention to many details of form and behavior that would allow the robot to reliably pick up food and deliver it cleanly to the user.
Preserving the virtue of self-empowerment was the core of Sundberg-Ferar's approach to designing the Obi feeding robot.
With six motors and complex control programming, the main challenge in designing the robot was to manage this complexity to provide a simple, friendly, and satisfying user experience. Hiding wiring and housing the complex system of motors in the feeding arm were a top priority, but smaller nuances, like creating a comfortable spoon shape, adding a lip to the bowl and designing movements to control drips were equally important to the overall experience.  One of Obi's most important innovations was to provide a means of "teaching" the robot where to place the spoon to feed the user.  This was solved by implementing a touch sensor in the arm that would allow it to be easily moved to the correct position.  Grasping and releasing the arm triggers Obi to loosen the arm for positioning, and to remember the released position as the feeding location.  To validate our ideas SF conducted several rounds of consumer research and in-field testing. We worked directly with end users and home care providers to identify improvements and find nuances that would help the robot to perform better and be easier to use.
OBI: Robotic Feeding Device
With six motors and complex control programming, the main challenge in designing the robot was to manage this complexity to provide a simple, friendly, and satisfying user experience.
For her whole life Jenny has had to rely on others to feed her. Being an adopted child it became important to her as a young adult to explore her ethnic heritage. This became an issue for her, as the spicy foods she wanted to try were problematic to eat when her primary method of feeding herself was to press her face into the plate. She would tear up from eating spicy food and was embarrassed by her appearance when food stuck to her cheeks. Obi has changed all of that for her. Now she can enjoy a meal with friends and family without their assistance, and can sit up to enjoy conversation with her meals. It's no exaggeration to say that Obi has changed her outlook and made her a fuller participant in her own life.
Prior to his ALS diagnosis David led an active, even adventurous life. His diagnosis was devastating because it determined to strip him of not only a life he loved, but also the basic dignities of self care, and self determination. The disease would slowly take away his physical abilities and make him fully dependent on others for his every need. This grim prospect was brightened by Obi, as it allowed him to regain a measure of dignity and self reliance. He was once again able to enjoy meals without feeling he was distracting to others, and was freer to go back out into the world knowing that he wouldn't be pose an additional burden on his companions. Obi not only helped David feel more assured, it also let him have a taste of his former life.
Demand for Obi has outgrown national borders and the product is now distributed in more than 20 countries. Obi also holds 10 US patents, and has been awarded both a place in the 2016 R&D Top 100, and the Gold Medal in the 2018 Medical Design Excellence Awards.
It is a rare and rewarding opportunity to contribute to a project that has the potential to positively impact the lives of so many. To some, Obi represents a reclaimed measure of their dignity; to others, it feels like a new super power. To those who assist this group of people, it is a small but meaningful respite and changes a needful task into an opportunity to interact and connect. May we all be so fortunate.
Other Consumer Products Projects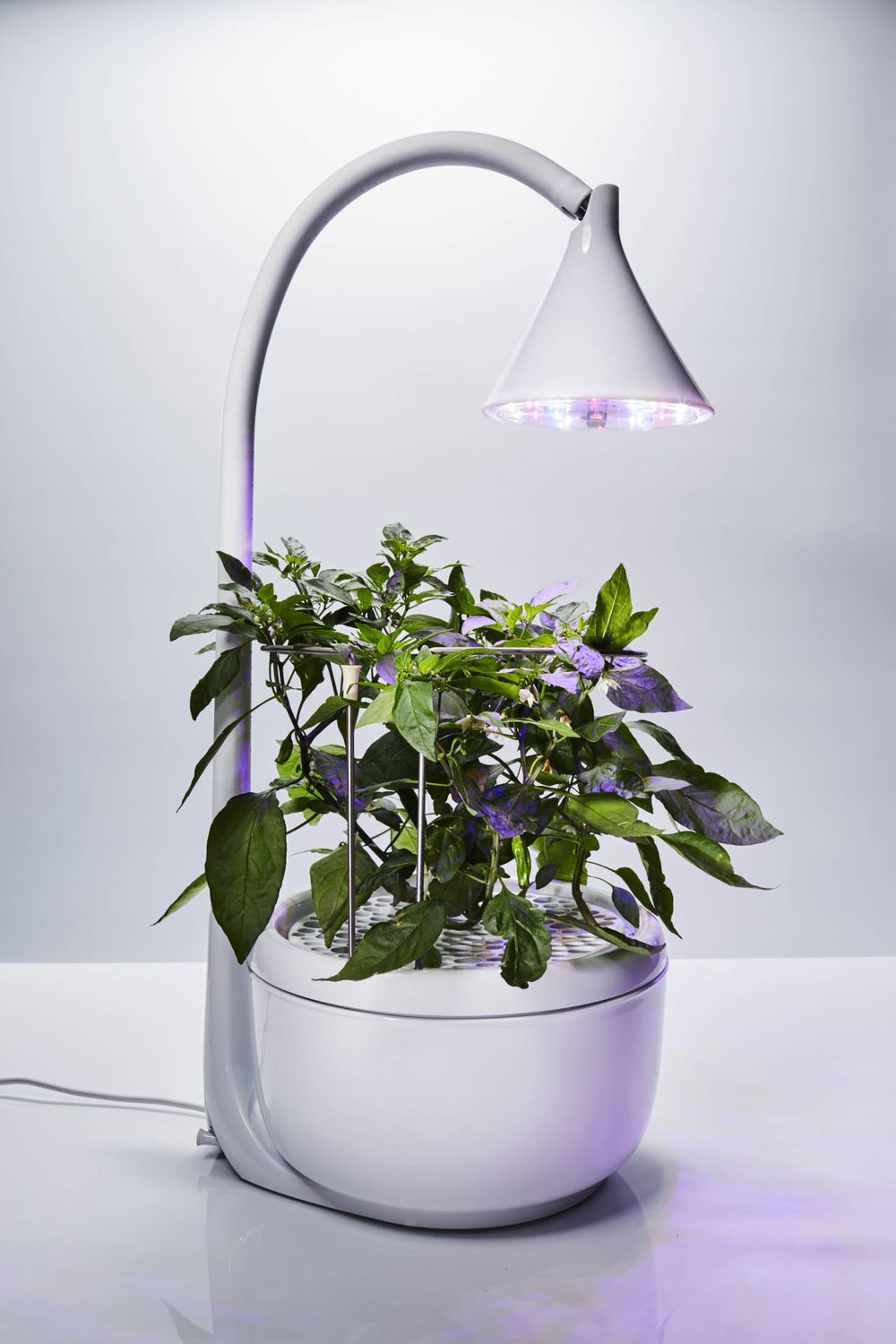 Cultivating sustainable countertop agricultureSproutsIOSproutsIO, Inc is a startup company with a vision for changing the way the world integrates food into their lives. The vision is rooted in the need to localize produce to provide healthy, flavorful and sustainable...