A new take on eVTOL realism
As the horizon of eVTOL implementation and adoption draws nearer, the factors of user perception and community adoption are becoming increasingly crucial and concerningly unaddressed barriers to success.
In this informal internal exercise, Sundberg-Ferar designed and developed an eVTOL concept that addresses some of these barriers to favorable user perception.
There are several factors still posing threats to eVTOL implementation and adoption. Some are legal and technical; however a major and underemphasized barrier to eVTOL adoption is user and community perception,
In investigating the current eVTOL market and current objections raised by communities and would-be passengers, Sundberg-Ferar formed several hypotheses of what would mitigate trepidation for passengers and communities when considering the eVTOL experience:
1. User Perception:
eVTOLs will only accommodate 1-2 people at a time, (as evidenced by many proof-of-concept prototypes today), and will necessarily require passengers to have deep pocketbooks to afford such an exclusive experience.
Hypothesized Solution:
This eVTOL is designed to carry up to 6 passengers, with trim levels and interior features befitting a regional commute experience for the upper-middle class.
2. User Perception:
eVTOL is so futuristic that it's impossible to imagine a passenger experience that is actually convenient for my current lifestyle, and safe.
Hypothesized Solution:
The concept intentionally creates a passenger experience not unlike that of the business-class of an airplane, with eye-catching trim and finishes that incorporate familiar comforts and safety features like seat belts, reading lights, luggage restraints, information screens, and emergency exits. Triangular windows view the sky while reducing stress on the aircraft for takeoff and landing.This is designed to be an affordable, yet elevated way to commute, familiar enough to give the passenger a sense of safety and mastery, yet novel enough to inspire. 
3. User Perception:
eVTOLs will be just like drones – invading privacy, making noise, and assaulting the view with their flimsy insect-like forms.
Hypothesized Solution:
This eVTOL is designed after traditional aircraft forms, with a unified fuselage and blended-wing lifting body, leveraging proven aerodynamic forms to maximize energy efficiency, rather than relying on minimizing material in rotor supports and thin wings. Larger ducted rotors and fans are quieter and safer in populated areas. This design also allows battery placement within the blended form. Overall this creates a more approachable and expected aircraft form while maintaining the eVTOL promise of efficiency and electrification, and mitigating disturbance. Finally, with the blended wing concept, the wing tips fold up and landing gear fold down in one motion, pivoting about the centerline of the wing and fans.
In addition to these key features to "flesh-out" the passenger and community eVTOL experience, the concept is designed to be compatible with existing helipads, gives easy battery access for maintenance, and even provides the option to switch out central modules to accommodate cargo or passengers.
As innovators race to create the ideal eVTOL vehicles, design the supporting infrastructure, and overcome regulatory hurdles, there is an underlying conversation that impacts the entire innovation process –ensuring that social and environmental impacts of the industry are not overlooked in the rush to get a product to market
Lauren Burger, Senior Design Strategist
The coming eVTOL future brings with it a host of mixed reactions. Tech enthusiasts may give a "woop", but many others either cringe at the perceived threat to communities that may characterize eVTOL travel, or they scratch their heads as to why industry believes this reality is so close, when they can't even picture why they would need such a mode or how it would benefit their daily lives. The aim of this concept is to put more flesh on the bones of the eVTOL experience, and show how this could be an approachable and compelling future mode of travel for passengers. Designing to embrace more familiar experiences of air travel will lower barriers to the widespread adoption which is so hoped for by category enthusiasts.
In turn, eVTOL companies who are hoping for a lion's share of market ownership, and need to capture the hearts of not just end users, but investors too, must make it their mission to visualize a believable experience complete with features that respond to the specific needs and pain points of both passengers and all other stakeholders that will interact with the vehicle. We believe that an eVTOL design that powerfully executes this will win the market over a technically or legally perfect one that poorly captures the voice, perceptions, lifestyles, and preferences of humans.
Other Consumer Products Projects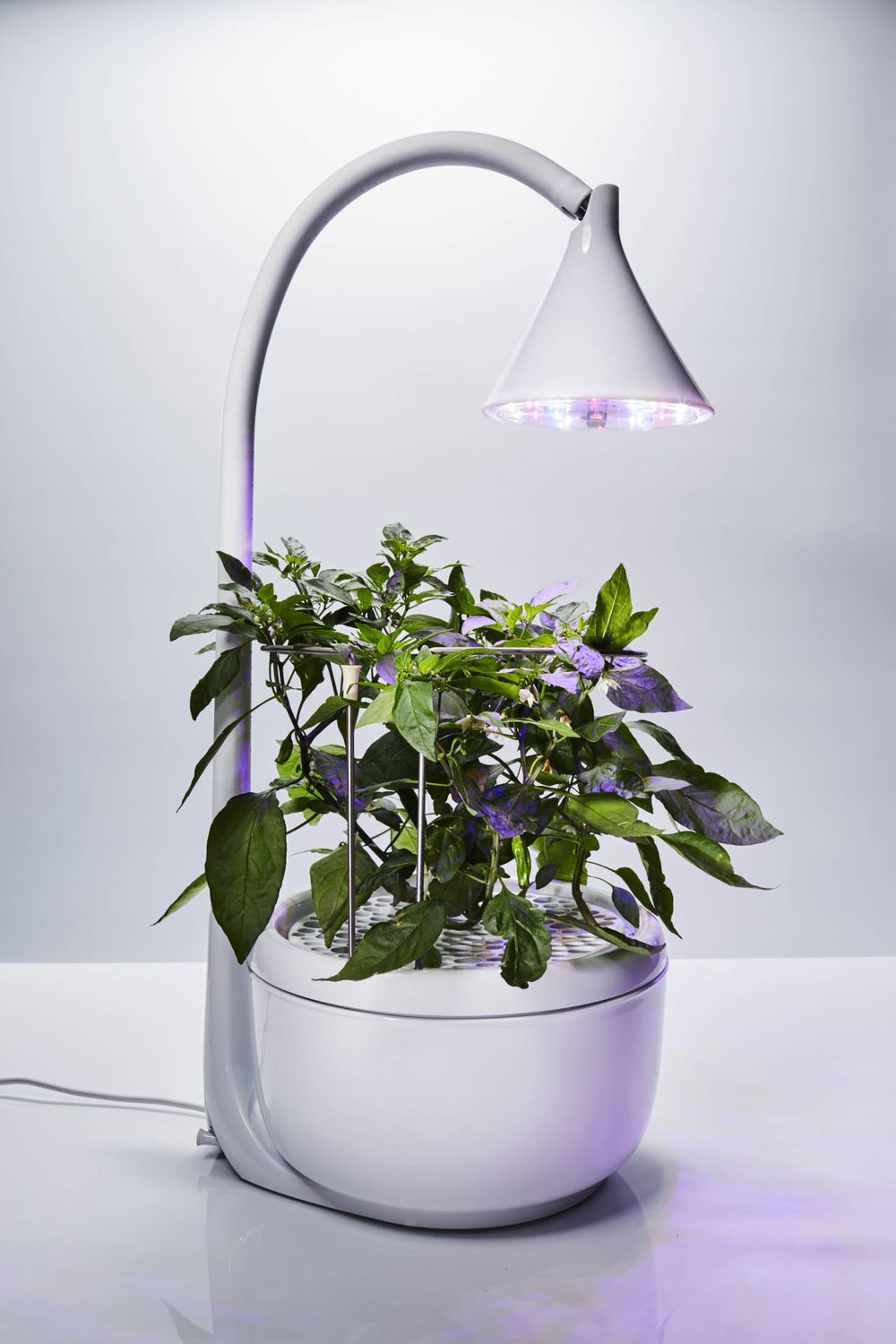 Cultivating sustainable countertop agricultureSproutsIOSproutsIO, Inc is a startup company with a vision for changing the way the world integrates food into their lives. The vision is rooted in the need to localize produce to provide healthy, flavorful and sustainable...