A Vision Beyond EVs: Bringing Equity to the Sustainable Mobility Movement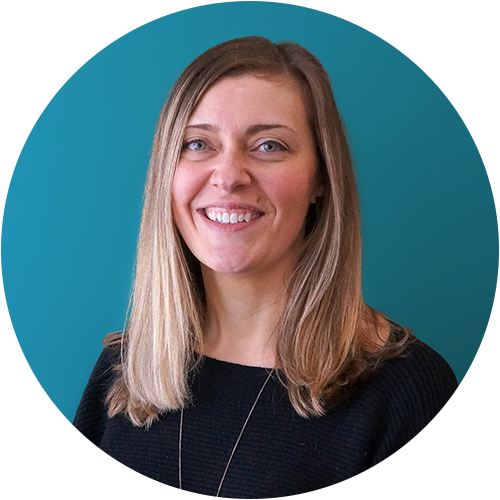 A Vision Beyond EVs: Bringing Equity to the Sustainable Mobility Movement
When it comes to sustainable mobility, much of the nation's attention has been focused on electric vehicles. If you've read or listened to the news lately, you've probably heard a lot about growth and development in the EV market, and nationwide goals to push for half of new vehicles sold by 2030 to be electric. This is significant and positive news – humanity needs to be setting and achieving these sorts of goals.
According to the EPA, "Greenhouse gas (GHG) emissions from transportation account for about 29 percent of total U.S. greenhouse gas emissions, making it the largest contributor of U.S. GHG emissions."[1] With this kind of impact, moving toward more sustainable mobility models and technologies represents the single largest opportunity we have to reduce harmful emissions impacting our environment.
However, this should just be a start to our efforts – we can't stop here. Focusing on electric vehicles with reduced emissions only addresses one piece of the sustainability equation (to read more about sustainable approaches taking place in the industry today, check out our recent article ).
On top of this, barriers to mass adoption of EVs go beyond the boundaries of manufacturing and infrastructure. Despite significant wins in increasing EV production worldwide, EVs are currently only attainable by a fraction of the population. And while the mobility industry is improving the environmental sustainability of vehicles, we're often seeing the opposite effect for the social sustainability of these modalities.
Consumer adoption rates of EVs are still fairly low due in large part to high up-front costs, which are higher than many traditional fossil fuel options, and lack of access to charging station infrastructure. This means that EVs are generally targeted towards early adopters, who are often wealthy, and live in suburban areas.[2] What does that mean for those who aren't part of the lucky top income brackets? What about for those that live in space-and-infrastructure-exhausted urban environments? How do we provide sustainable mobility options that are profitable and viable from a business standpoint, but which are integrated into these communities in an equitable way? Cracking this nut represents the true measure of success (not to mention mass-adoption) of EV mobility.
When it comes to tackling "wicked problems"[3] and other complex challenges like these with our clients, Sundberg-Ferar uses our New Mobility Genesis™ Innovation Strategy Process which includes rigorous up-front design research to discover the needs, wants, ideal experience, and actual behaviors of real people from the many stakeholder segments involved, before even starting to ideate solutions. The same thing applies to the challenge of socially sustainable EV mobility. Before we can start to envision what that equitable access might look like, we need to first understand the needs and challenges faced by these individuals.
Those who are left behind by the electric vehicle revolution
Many of us share the same destinations when it comes to transportation: getting to work or school; for shopping, errands, and appointments, or for entertainment/socializing.
But the choices we make about how we get to where we need to be are far more complex than a simple list can communicate. Our decisions depend on a variety of factors, including things like affordability, convenience, where we live, how far we're traveling, whom we're traveling with, safety factors, status factors, and so on.
Having a variety of options to choose from is ideal, so people have the freedom to choose what works best for their needs in any given situation. However, for certain people, the flexibility of personal vehicle ownership may simply not be a realistic option. It may be too expensive for working class populations with lower incomes, or may be unsafe for older adults, or may have obstacles and barriers for individuals with disabilities. These hurdles make it more likely that all of these people will rely more heavily on public transit.
This reliance leads to many lower income individuals choosing to live in inner cities, where there is generally greater availability of public transit than in the suburbs or rural areas.[4] But increasingly, even public transportation options in inner cities are fraught with challenges that are making circumstances difficult for those who rely on it.
A Vision Beyond EVs: Bringing Equity to the Sustainable Mobility Movement
Fares for public transit have been on the rise across many metro areas for years (the most recent examples include New York and metro D.C.[6]), making it challenging for those with lower incomes to keep up with these increasing costs.
Bus systems, which serve many lower income neighborhoods, tend to consist of older fleets that deal with frequent breakdowns, can make commute times unrealistically long, or have limited hours of operation that don't meet the needs of people working early or late shifts. Moreover, housing near rapid transit stations has become so in-demand that housing pricing in these neighborhoods is rising, and becoming unattainable for lower-income residents.
Newer and more sustainable offerings, like bike share, which should ideally open up options and create a more competitive public transit marketplace, are actually challenging for lower income patrons to access. Their rental kiosks are often located in more affluent neighborhoods and they often require credit cards for a rental (which lower income individuals don't always have access to).[7]
It doesn't stop there. Other impacts[8] of limited access to sustainable mobility in urban areas expand to poorer air quality, decreased levels of physical activity, increased injuries from motor vehicle accidents, inability to access affordable fresh food in urban "food deserts", inability to access medical care and other vital services, and inability to access employment opportunities.
So how do we attain affordable, accessible, and sustainable mobility options for all, especially more marginalized communities? Many groups are taking on this challenge with the help of innovative strategies driven by Design Thinking. Even in our own design work, apart from our extensive experience in designing new mobility solutions, Sundberg-Ferar has worked with many clients looking for a way to improve the experiences of marginalized or extreme user segments. In these cases, it's imperative to understand the real users and stakeholders involved and trace pain points back to their root cause. We've used in-depth design research activities and our Genesis™ process to create solutions for user segments in elder care, public education, inner-city recreation and youth fitness, and more. Attaining a deep understanding of actual users and root causes in the context of EV mobility innovation will move us towards socially sustainable outcomes.
Attaining a deep understanding of actual users and root causes in the context of EV mobility innovation will move us towards socially sustainable outcomes.
Developing an equitable approach to sustainable mobility
In an urban environment, a multi-faceted approach is required to develop truly equitable and sustainable mobility, where transportation and land use planning are integrated.[9]
Sustainable street design ensures streets are safe for multiple modes of transportation (pedestrians, bicyclists, transit users, etc.) and allows for the use of less-polluting modes of transportation.
Transit-oriented development focuses on urban development that is compact, mixed-use, pedestrian- and bicycle-friendly, and closely integrated with mass transit. In this model, jobs, housing, services, and amenities are clustered around public transport stations. This "higher density" approach to housing near transit can help reduce housing costs, and/or ensure low-income housing is included in the development plan.
Parking management helps encourage walking and transit use, in part by helping re-zone parking requirements (i.e., reducing the number of dedicated parking spaces high-density neighborhoods need to plan for). Without parking management, lots of easy and cheap parking can tend to encourage the use of personal vehicles, discourage the use of more sustainable transit options, and ultimately contribute to more urban sprawl.
Sustainable transportation planning involves planning at a local/regional level for transportation, land use, and environmental needs in a holistic and comprehensive way.
For example, Portland, OR – Smart City PDX[10]: This initiative is using data and technology to "improve people's lives, particularly in underserved communities." The program's guiding principles are to "prioritize projects to reduce inequities for people who have been left behind in our city, specifically people of color and people with disabilities." The initiative includes multiple projects within the program, such as the Smart Autonomous Vehicles Initiative (SAVI). Portland says AVs "could benefit our communities by reducing crashes, improving first and last mile connections for public transit riders, and reducing the high cost of owning a private vehicle." Ongoing data collection will help determine the benefit vs. the burden (i.e., increase in traffic congestion, vehicle miles traveled, etc.).[11] Pictured below.
While each of these strategies plays a unique and interconnected role in creating sustainable mobility in urban environments, activating on these strategies will require the cooperation and dedication of a complex set of residents, organizations, and government officials. But even with the breadth of players involved to achieve a unified and equitable solution, we simply can't understate the importance for even individual players tackling very specific needs within the EV mobility challenge to approach their efforts with a strategic process equal to the complexity of interplay between all these factors. Yes, the challenge is daunting. But even step-wise progress by individual companies to make contributions to the EV landscape in a thoughtful and strategic way will be a huge part of the battle.
On that note, if you're struggling with where to start, or need guidance from a team who's successfully "been there and done that" with many different mobility companies, hit us up through the contact info at the bottom of the page.
(Pictured below: Smart Columbus autonomous transportation program)
Where we go from here
All this is NOT to say that EVs won't play an important role in the future of sustainable mobility. But it does say that there are many opportunities for businesses, community leaders, and governments to make their own impact at a broader and more inclusive scale, through strategic planning for more integrated and equitable sustainable mobility.
Electrification will continue to wash over the mobility industry. Truly sustainable solutions (from the environmental, social, cultural, and business perspective), will ultimately outlast and outsell less robust solutions. It's up to individual players like you (and us!) to position yourselves in this group of visionary and innovative leaders creating long-term, truly sustainable mobility solutions. We'd love to help you grab a slice of this market, as we've done for mobility clients across OEMs, and Tier 1s, 2s and 3s through our New Mobility Genesis™ process and human-centered design expertise.
Want to get started? We're ready when you are! Reach out to us at hello@sundbergferar.com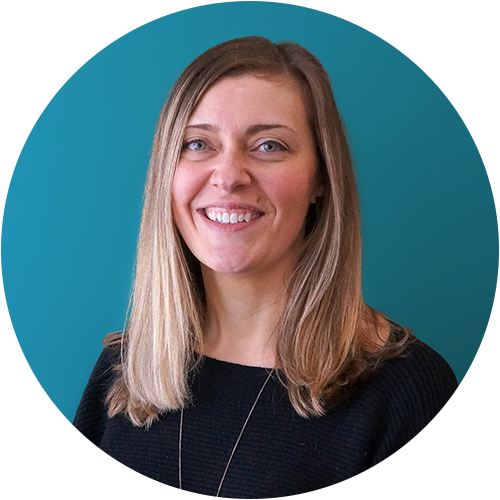 Lauren Burger
Senior Design Strategist
With a background emphasizing the importance of combining both human desirability with engineering feasibility in design, Lauren has a deep passion for understanding the needs of people and how they translate to a business growth strategy. She spent her early career growing and running her own small business, including managing new product innovation, instituting a multi-channel retail approach, and developing all marketing and PR communications. From there, she spent the next several years expanding her consumer research and business strategy skills at Gongos, Inc., where she specialized in bringing a human-centric approach to knowledge synthesis, trends, and innovation projects.
More thoughts from Lauren
Discover more articles on Industrial Design