A game-changing solution to a common pain point
Merillat Cabinetry, a Masco Company
Sundberg-Ferar conducted a Genesis™ strategic innovation exercise to identify new product opportunities in the kitchen cabinet category. CoreGuard™ was one of the concepts to emerge from this exercise and was the first of many concepts to go into production.
As a result of extensive research, we observed that a significant number of U.S. homes had water damage in the under-sink cabinet. SF encouraged the Merillat brand to go to market with a water resistant sink base cabinet. Bucking traditional wisdom and manufacturing paradigms, SF and Masco Cabinetry together created an entirely new cabinet construction methodology. The CoreGuard™ product has given Masco Cabinetry a first-mover advantage with a unique and patented technology that solves a critical market need in a highly competitive category.
Based on feedback from homeowners, kitchen designers and cabinet installers, and dealer/distributors, it was apparent that undersink units were particularly vulnerable to permanent stains and damage from pipe leaks and spilled liquids, and therefore, a source of significant frustration.
SF concluded that the design solution required new materials and structural elements, perhaps the most game-changing being the use of engineered polymer sides, back and floor to resist damage caused by spilled liquids and stains.
Masco Cabinetry: Merillat CoreGuard™
"If I'm building an apartment complex and this is out there and it's in my price range…I mean, why wouldn't I want this? Especially if I could put this in a bathroom too. Or a hotel? I mean, my god, these are the places where something like this would be the most beneficial, as well as residential."
This ground-breaking design featured a variety of elements that were deliberately incorporated to save the end-user time, effort and money. In addition to the stain resistant surfaces, "surprise and delight" features included: raised ribs on the cabinet floor that help keep stored items dry; the cabinet floor is slightly inclined to direct flow of any spills to the front of the cabinet for easier detection; a lip overlaps the bottom cabinet rail to protect adjacent wood surfaces, and the cabinet has no center rail in between the doors, making access to the cabinet interior easier.
The CoreGuard cabinet was named a "Top 100" product by This Old House magazine, celebrating home products its editors believe will make a difference in the lives of their readers by saving them time and money, and making home improvement easier. Following the success of its CoreGuard Sink Base kitchen cabinet product, Merillat launched the CoreGuard Vanity line for bathroom applications.
Other Consumer Products Projects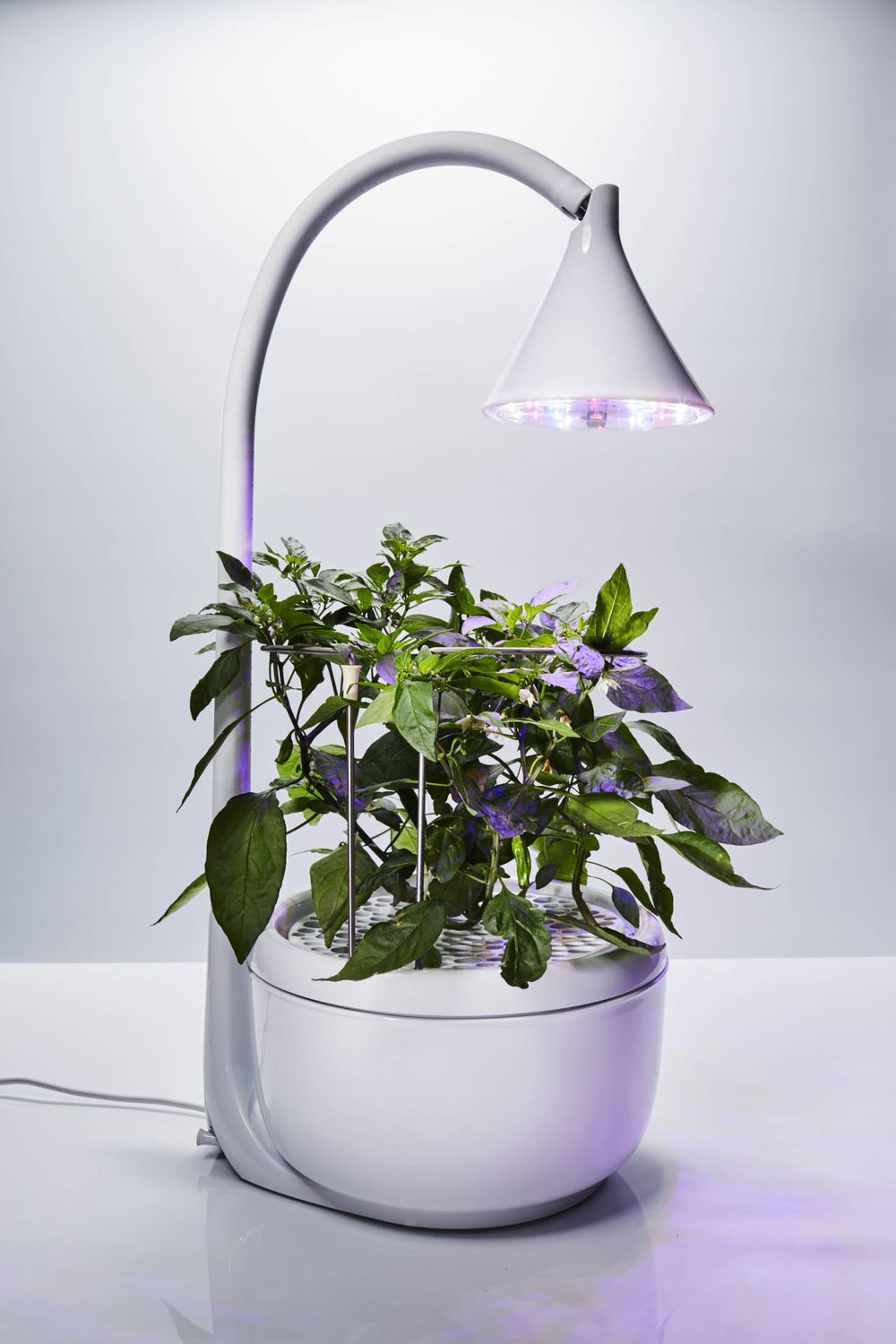 Cultivating sustainable countertop agricultureSproutsIOSproutsIO, Inc is a startup company with a vision for changing the way the world integrates food into their lives. The vision is rooted in the need to localize produce to provide healthy, flavorful and sustainable...